---
No matter where you stand in your career – just the beginning or seeking for the right place to develop your career – we offer challenge, opportunity, and the help you need to create your future. If you are unique and different and if you would like to be in a dynamic working environment which always challenges you and let you be yourself, then Crystal Martin is the best place to you.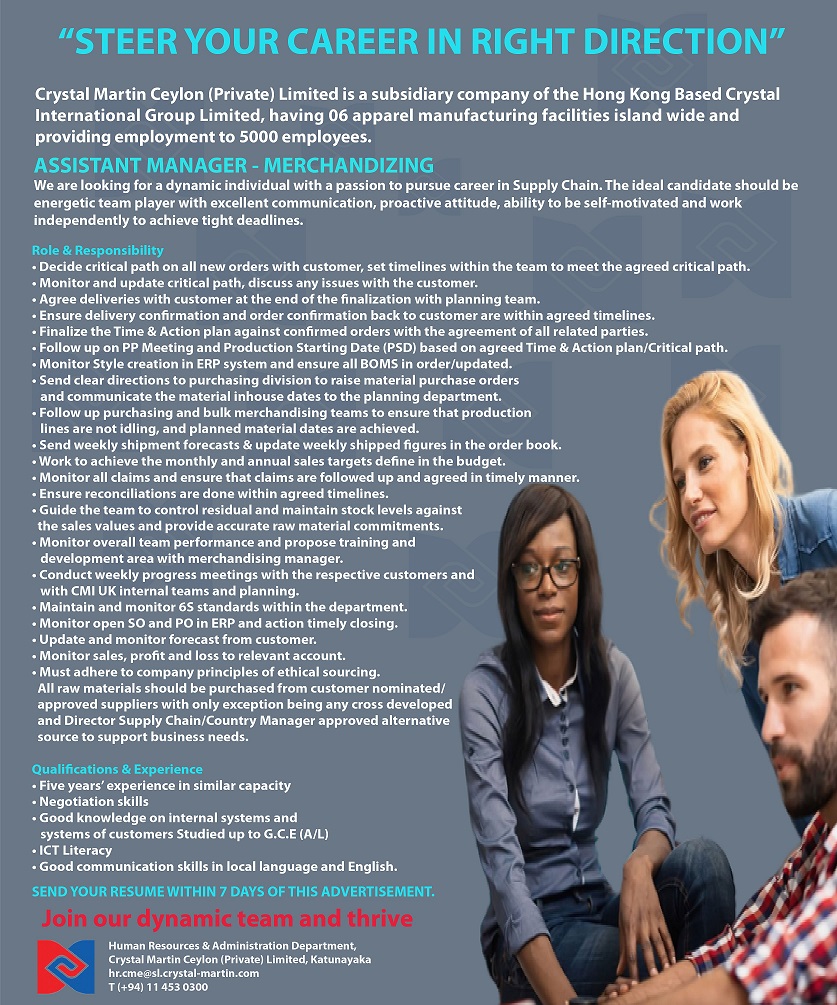 Senior Manager - Software Development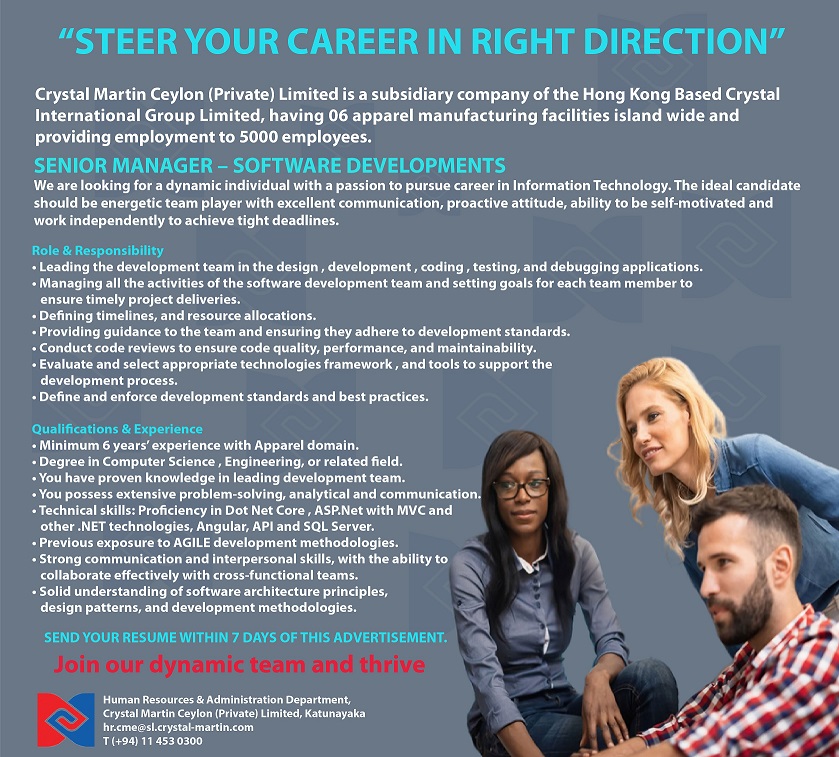 Job Features
| | |
| --- | --- |
| Job Category | Information Communciation Technology |
Senior Executive-HR & Administration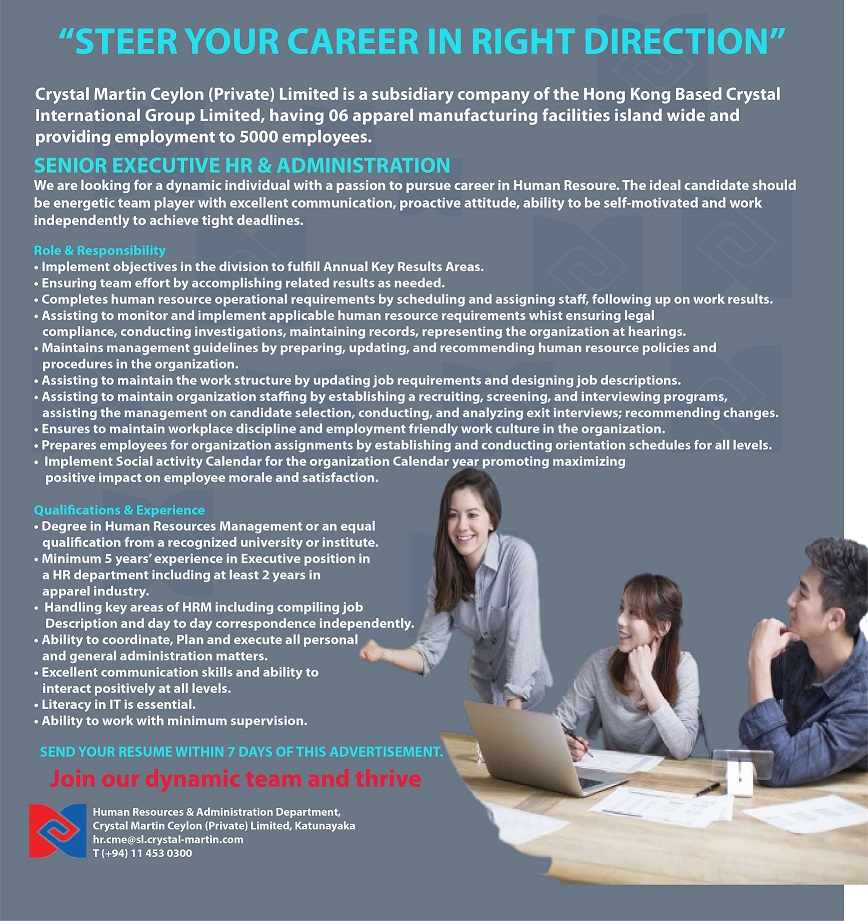 Job Features
| | |
| --- | --- |
| Job Category | HR & Administration |
---
Crystal Management Trainee program is a tailor made, well-structured program to identify and empower high caliber undergraduates to discover their potentials while working in a highly competitive working environment. This encourages young & energetic professionals to gain a vast knowledge on the entire apparel manufacturing process from sourcing to product delivery.
All the MTs have a well-structured career progression in the organization after the successful completion of their training period of 2 years.
We invite young graduates who are eager to challenge themselves and become leaders who can inspire others and make the change that the organization expects to apply for "CMT Program."
---
I joined Crystal Martin as a management trainee (fresher) for QA team to develop existing and build new SOPs across the business. After first six months, I received my promotion as an Assistant Manager – Quality Management System.

I had zero idea about the industry. There was a huge difference in my career when I left after three and half years. My boss and teammates were supportive during the journey, it would have been difficult to grow quickly without them.

Personally, I believe the three key points for my success in CM was having a brilliant time management, being focused & having an open-minded personality.

"Hunting never stops when our minds are focused"
Crystal Martin helped me to transfer from clueless young starter to goal oriented professional !

This is a place full of many creative and positive thoughts and the never-ending encouragement and the constant guidance by the management team was always the key to my success. I'm happy about my self for choosing Crystal Martin as the very first step of my professional ladder!
We are more than happy to provide opportunities to the next generation of future leaders of the nation to shape up their character to get prepared to take up any challenge after their university life.
If you are interested,